From Tablet to Touch Screen to Touch Down℠
Easier to Use
Flying single pilot IFR is demanding enough without getting into a fight with your avionics. You need avionics that have an intuitive user interface, anticipate your needs during each phase of flight, and that "work well" with others.
NexAir Smart Panel™ upgrades are designed around you and how you fly. They strike the perfect balance between capabilities and ease of use to make flights less stressful and more enjoyable, IFR or VFR.
So get ready to ditch the old six-pack or your early-generation glass panel with their poor ergonomics, sending your eyes everywhere to find the simplest things, or entering barometric updates in three different places. It's time to learn about NexAir Smart Panel™ upgrades so that you, too, can have a smarter plane and be a smarter pilot.
Garmin NexAir Smart Panel for Cirrus »
Avidyne NexAir Smart Panel for Cirrus »
Mission – Budget – Technology
At NexAir we don't sell the product with the most margin or the easiest install; we sell what works best for the pilot flying the airplane. Heck, any panel can be improved; NexAir Dave flies a 1941 Stearman that's ADS-B compliant and has real-time traffic and weather — but will the improvements serve the pilot? At NexAir we take this job seriously and we work with each customer to understand their mission. We then design the approach that will work best for the pilot flying the airplane. We get there by engaging deeply with pilot to understand their Mission – Budget – Technology.
Another world's first for NexAir. Shown above is a NexAir Smart Panel™ upgrade which represents the world's first Cirrus panel upgrade to make use of both the Avidyne IFD540 and IFD440 touch-screen GPS/MFD/NavComs; Avidyne DFC90 Attitude-Based Digital Autopilot; and Avidyne Entegra Release 9 PFD and MFD displays. 100% Avidyne — 100% Integrated — 100% Awesome. Click to enlarge.
Fully Integrated
Each hand-selected component of a NexAir Smart Panel upgrade is fully integrated, part of a true systems solution, not just a wiz bang gadget all shiny and new.
This level of integration starts before you even fire up the engine as you use your touch screen interactive checklists to guide you through a thorough and complete preflight and engine start sequence. Having a bad brain day? Need to set up a complex fully-coupled GPS approach? Forgot your IFR reporting requirements? Need to safely jump start your aircraft? It's okay, just use your automated checklists; they never forget.
You'll use your tablet to send your proposed route to ATC. Once they've assigned your route, the assigned route will automatically display on your tablet. You'll click with your finger to accept the ATC assigned route, display it on your flight planning app, then click again to send this route to your panel-mounted IFR WAAS GPS navigator which can then use it to guide your autopilot after takeoff.
En route, continuously updated in-flight weather data will overlay on your moving map where a touch and drag will reroute you around that growing Level 5 thunderstorm. Once your drag and drop route change is confirmed, your IFR WAAS GPS navigator will drive your autopilot to obediently guide your craft away from the hazard.
With your route updated, your fuel computer will ping your GPS to find out where you plan to go, what your complete route looks like and what your wind-corrected speed over the ground is so that you can get an accurate forecast of your new fuel reserves upon landing. In turn, your GPS will display wind-corrected fuel range rings on your moving map.
In cruise you'll set engine power and manage fuel flows using real-time automated calculations of percent power % that integrate OAT with barometric pressure to accurately factor in density altitude.
You'll just see the actual percent power % number, and then set book fuel flows to match, or lean per your POH or GAMI LOP protocol. It's as close to single lever power management as you can get without a turbine or FADEC retrofit.
You'll display information about your destination airport, then touch the ATIS frequency to have that placed into the standby frequency field of your active Comms radio. You'll update your barometric pressure just once, then watch that value cascade to all the different subsystems that need that information.
Your approach plate will overlay on your moving map and auto zoom as you near the field. Prior to initiating the approach, you'll review the latest decoded weather data and NOTAMS that are fed to your cockpit from official FAA-sanctioned sources.
Your synthetic vision system will display terrain, airport features and traffic through a process called sensor fusion so that you have a single fully integrated source of information as you manage the transition from the en route phase to terminal phase to approach to landing.
Once you've landed, your ADS-B transponder will auto-switch to it's low powered ground mode so that you can still be seen on the tower's new surface traffic situation display and you'll still be able to see other surface targets while using your taxi diagram to remain aware of hot spots while taxiing to the ramp.
Just before shutdown you'll transfer your engine data logs to your smart phone or tablet for upload to your preferred engine analysis Website, warranty support program, or A&P to make your next annual easier while catching any potential engine or systems faults early enough to keep them simple and cheap to correct.
Now We're Getting Personal
NexAir Smart Panel upgrades are designed around you and how you fly. And let's face it; you're special. So why should your panel be a cookie cutter solution? NexAir will work with you to create a truly personalized solution that leverages the best of tried and true with just the right mix of "wow, I didn't know you could do that" when optimizing your flying command station.
Innovative Solutions
The NexAir name is tied to a long list of innovative industry firsts. Innovation is why NexAir is routinely consulted by all the major avionics OEMs when they're hatching new ideas or need a trustworthy place to test new products or software updates that are still in the development pipeline.
Need a marine band radio for your work with the Coast Guard? Need to bring your turboprop into compliance with international RVSM requirements? Need to a new passenger infotainment system for your large cabin jet? NexAir has the innovative team to "get it done."
Regulatory Compliant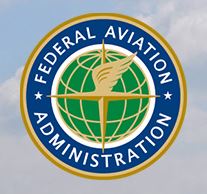 Whether your aircraft and operations fall under Part 91, Part 125, or Part 135, your NexAir Smart Panel upgrade will be fully regulatory compliant with all FSDO preapprovals in place before we start work and all required paperwork and sign offs completed before you fly. We'll conduct all required flight tests to ensure the operational performance of your NexAir Smart Panel upgrade, including it's interactions with the ATC system.
Operationally Safe
Trust but verify. It's true in business and it's true in flying. As they used to say on the ramp during World War II, "Switch off? Mag switch says off." You get the point. Safety is everyone's job and it starts with the pilot, but extends to the systems that the pilot relies upon to fly. Your NexAir Smart Panel upgrade will be designed with appropriate levels of redundancy and fail over options to give you choices and options when and if something fails during your flight.
Quality and Reliability
Everything we do as a company drives our passion for excellence. Most of our employees are either pilots or pilots in training; that's just the way we like it. So we understand the need for bug free initial quality upon delivery of your new NexAir Smart Panel upgrade. We also understand the need for long-term ongoing reliability throughout the life of your NexAir Smart Panel upgrade. We'll replace old wiring, worn out circuit breakers, calculate electrical loads and cooling with ample reserve capacities, manage wire routing with care and foresight, create switch labels that are big enough for your aging eyes to read, and create aerospace grade electrical connections that you can trust.
The Goldilocks Zone
Not every NexAir Smart Panel upgrade will include all of the capabilities described on this page, but many do. The capabilities you end up with will be a function of choices made based upon your Mission – Budget – Technology.
After the Sale
A NexAir Smart Panel upgrade sounds great, right? But it's useless if you don't know how to use it. So we'll refer you to a competent instructor that specializes in your type of aircraft and avionics.
Technology marches on, so we'll track changes to software, service bulletins and ADs, and potential upgrades, and ping you when they roll through. We'll also complete all required warranty registration cards and enroll you in all appropriate customer communication programs for the suppliers of your NexAir Smart Panel systems and subsystems.
Garmin NexAir Smart Panel for Cirrus »
Avidyne NexAir Smart Panel for Cirrus »
Start the Conversation
If you've seen something here that sparks your imagination, get the conversation started. Email Dave Fetherston, call him at 877-318-0975, or submit an online Request for Quote or Request Repairs or Maintenance short form. We're ready to collaborate with you so that you, too, can have a smarter plane and be a smarter pilot.