A Difference You Can Feel — Since the moment when Dale and Alan Klapmeier first thought about your Cirrus, to the day you took delivery of the real thing, your Cirrus has been different than any other airplane out there. It's a difference you can feel every time you look at it, touch it, and fly it. And many of those differences are why your Cirrus is greater than the sum of its parts. Unparalleled innovations in aerodynamic efficiency, glass cockpit situational awareness, multiple safety systems, and indulgent passenger comfort.
Why You Want NexAir
It's these same differences that make you stop and wonder, "Just who should be working on my Cirrus?" And you're right to wonder. With so much that's different about a Cirrus versus any other typical GA airplane, you need the confidence that can only come from working with Cirrus experts. And not just any experts; you want the Cirrus experts that other Cirrus experts turn to for help. You want NexAir.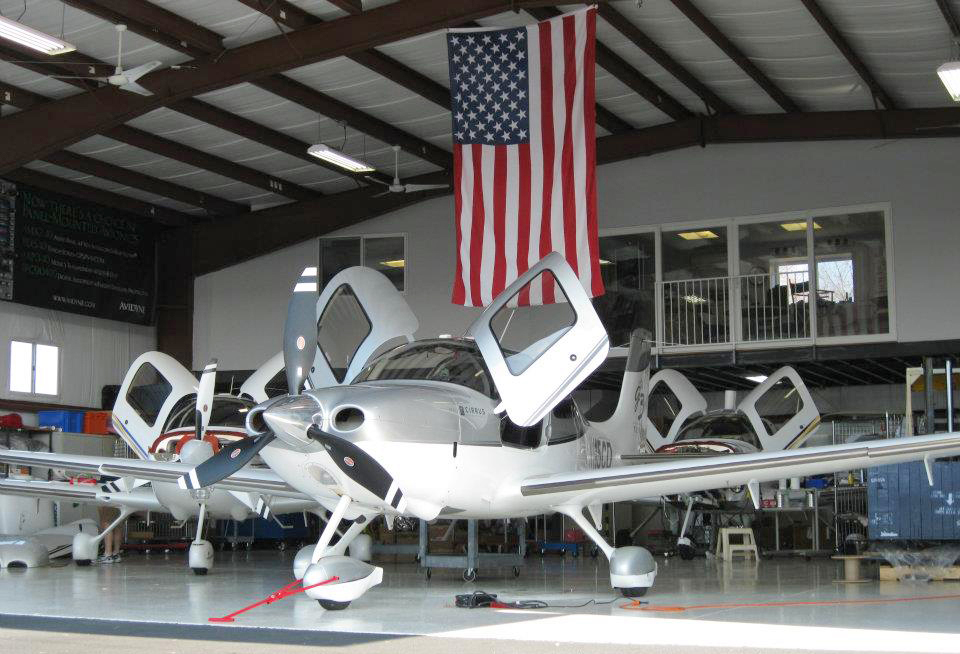 NexAir Dave Will Fly Your Cirrus
Before we start your annual, NexAir Dave, who's flown more different Cirrus airplanes that almost anyone, will have the opportunity to personally examine your airplane, its systems, and its avionics during his evaluation flight. Any squawks you've described, and some you've never uncovered, will be evaluated under actual operating conditions. Airspeeds, climb performance, engine cooling, airframe rigging, flight control harmonies, autopilot performance, navigational system accuracy and reliability, communication system reach and clarity, etc. Any issues uncovered during the flight can become part of your plane's optimization during its annual inspection.
Cirrus Factory Trained and Certified
Our Cirrus factory-trained and -certified experts will ensure that all work is performed to the latest Cirrus standards. Our staff are certified by Cirrus for maintenance, composite repairs and CAPS overhaul.
We Only Perform Annual Inspections On Cirrus Aircraft, Nothing Else
We do so many Cirrus annuals that we're not only very good at it, we're also very efficient, which reduces downtime and saves you money. In fact, we can often identify and proactively address known Cirrus issues long before they show up, keeping costs and hassles to a minimum.
NexAir's Concierge Service
If you can't bring your plane to us, then our Concierge Service can ferry your aircraft to and from our shop near Boston, saving you from wasting at least two days of your own travel time during your annual.
Rigging Is Critical On Your Cirrus
If you want to achieve — or even beat — book airspeeds, time to climb and fuel efficiency targets with your Cirrus, then airframe rigging is critical to your success. And nobody knows Cirrus airframe and flight control rigging like NexAir. We've seen SR22s leave an annual at NexAir having gained as much as 10 knots of true airspeed.
And many pilots praise the improved control feel and harmonies they long ago forgot their Cirrus was capable of providing. Your Cirrus can be a great hand-flyer; let NexAir help you experience the joy of that kind of effortless flying once again.
Comms Check 1, 2, 3, 4, 5?
Because of its composite airframe, electrical noise is critical on your Cirrus. NexAir knows how to find and eliminate Cirrus electrical noise better than anyone else. We have to — the success of our Cirrus Smart Panel Upgrades™ depends upon it. So if you're not achieving the communications ranges you'd like, are having trouble picking up lighting on your Strikefinder, or are otherwise plagued by electrical noise, let NexAir work the issue for you during your NexAir Cirrus annual inspection.
Professional Cirrus Test Pilot at Work
When your NexAir Cirrus annual inspection is complete, NexAir Dave will personally check your airplane before it's returned to you. So not only will you're annual be backed by NexAir, but you'll also have Dave's word that everything meets his personal standards of excellence.
Start the Conversation
If you've seen something here that sparks your imagination, get the conversation started. Email Dave Fetherston, call him at 877-318-0975, or submit an online Request for Quote or Request Repairs or Maintenance short form. We're ready to collaborate with you so that you, too, can have a smarter plane and be a smarter pilot.