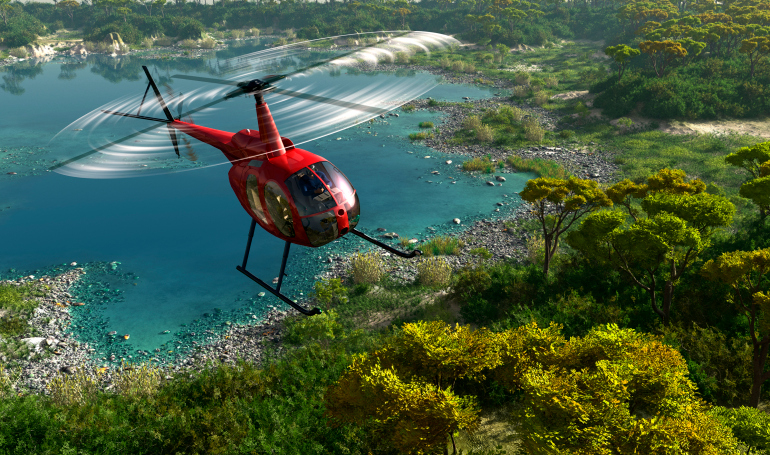 NexAir Dave started his career as an aircraft mechanic on the Sikorsky Blackhawk production line. He's worked for several defense contractors as a Program Manager on key military projects, many involving helicopters. So under Dave's watchful eye, NexAir is very comfortable designing and implementing advanced avionics solutions for everything from an Enstrom F-28F to a Bell 429WLG to a Sikorsky S-92® helicopter.
We're dealers for many vendors that have helicopter specific models of equipment, such as the Garmin G500H, and offer a range of helicopter solutions for ADS-B, GPS, synthetic vision, traffic, and weather. So reach out to us with your helicopter avionics questions. We're glad to talk shop with anyone who can fly at zero knots forward airspeed in a level flight attitude.
Bell Helicopter 206B After NexAir Panel Upgrade
Show below is a NexAir panel in a Bell Helicopter 206B featuring a Garmin G500H. It's shown here flying an RNAV (GPS) WAAS Approach into RWY 32 at 1B9 with Synthetic Vision.
Start the Conversation
If you've seen something here that sparks your imagination, get the conversation started. Email Dave Fetherston, call him at 877-318-0975, or submit an online Request for Quote or Request Repairs or Maintenance short form. We're ready to collaborate with you so that you, too, can have a smarter helicopter and be a smarter pilot.