Your Cirrus is fresh, innovative, and safe — that's why you love flying it for business or pleasure. We love Cirrus airplanes, too, so we've carefully developed a team of Cirrus experts throughout the management team and technical staff of NexAir.
We're the Cirrus Experts that the Experts Call
Our team has earned a global reputation for solving the toughest Cirrus problems, delivering the highest levels of Cirrus in-flight performance, and collaborating with the industry's greatest innovators to bring new capabilities to Cirrus airplanes. Why such a passion for Cirrus excellence? So that we can delight our Cirrus customers.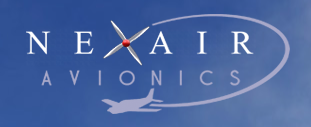 This dedicated Cirrus page will help you learn about a range of special capabilities that you can only find together in one place, from one firm — NexAir Avionics.
Once you've seen something that sparks your imagination, call us at 877-318-0975, submit an online Request for Quote, or Request for Repairs or Maintenance, or just email us to get the conversation started. We're ready to collaborate with you to banish your most vexing Cirrus problems and make your Cirrus dreams come true.
NexAir Smart Panel™ Upgrades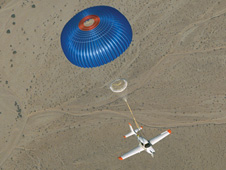 Okay, you've got CAPS and the best combination of modern airframe/piston engine in all of General Aviation — a good start to be sure. But for many Cirrus owners, their avionics have not kept pace with advances in technology, their flying needs, or the demands of today's complex airspace with pop-up TFRs, disappearing VORs, and RNAV LPV WAAS GPS approaches that now deliver ILS-like minimums. There's also the very legitimate desire many owners harbor to have the best panel on the field — after all, it's your Cirrus, so make it as great as you want it to be irrespective of your mission profile.
Another world's first for NexAir. Shown below is a NexAir Smart Panel™ upgrade which represents the world's first Cirrus panel upgrade to make use of both the Avidyne IFD540 and IFD440 touch-screen GPS/MFD/NavComs, Avidyne DFC90 Attitude-Based Digital Autopilot, and Avidyne Entegra Release 9 PFD and MFD displays. 100% Avidyne — 100% Integrated — 100% Awesome. Click to enlarge.
Yes, you can have it all. Shown below is a model year 2000 Cirrus SR20 that has undergone a NexAir Smart Panel™ upgrade taking it from vintage steam gauges and vintage glass, to a modern glass panel with dual Garmin GTN 650 touch-screen GPS/MFD/NavComs, Avidyne DFC90 Attitude-Based Digital Autopilot, and fully FAA 2020 ADS-B mandate compliant Garmin GTX 330ES with ADS-B In/Out Mode-A/C/S Transponder. Click to enlarge.
What makes a NexAir Smart Panel™ upgrade better? They're designed around you and how you fly. They strike the perfect balance between capabilities and ease of use to make flights less stressful and more enjoyable, IFR or VFR. Each hand-selected component of a NexAir Smart Panel™ upgrade is fully integrated, part of a true systems solution, not just a wiz bang gadget all shiny and new. We've upgraded an untold number of Cirrus airplanes, ranging from Steam-to-Glass, all the way to Old-Glass-to-Newest-Glass. And every NexAir Smart Panel™ upgrade can be counted upon to deliver the following characteristics that will make your flying safer, more productive, and more enjoyable.
Personalized to Your Flying
Easier to Use
Fully Integrated
Innovative and Fresh
Regulatory Compliant
Operationally Safe
Trustworthy Quality and Reliability
Lifetime of Enhancements and Support
Please visit our dedicated NexAir Smart Panel™ Upgrades page to learn more about how NexAir can collaborate with you to create the Cirrus panel of your dreams.
Cirrus Annuals
With so much that's different about a Cirrus versus any other typical GA airplane, you need the confidence that can only come from working with Cirrus experts. And not just any experts; you want the Cirrus experts that other Cirrus experts turn to for help. You want NexAir for your next Cirrus annual. Our Cirrus factory-trained and -certified experts will ensure that all work is performed to the latest Cirrus standards.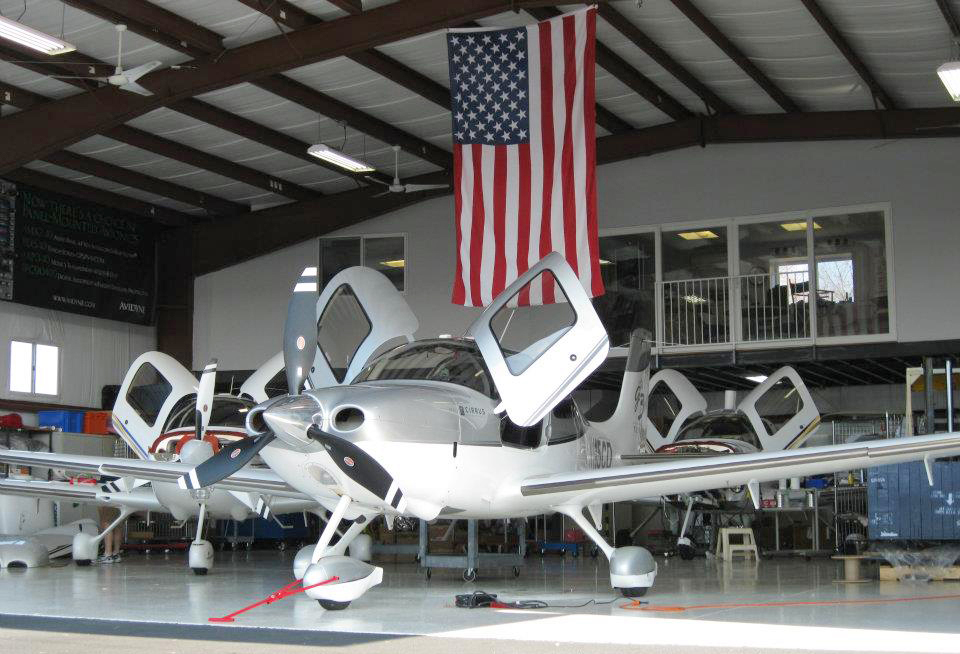 We do so many Cirrus annuals that we're not only very good at it, we're also very efficient, which reduces downtime and saves you money. If you can't bring your plane to us, then our Concierge Service can ferry your aircraft to and from our shop near Boston, saving you from wasting at least two days of your own travel time during your annual. During the flight, NexAir Dave will evaluate any squawks you've described — and some you've never uncovered — under actual operating conditions. Any issues uncovered can become part of your plane's optimization during its annual.
Nobody knows Cirrus airframe and flight control rigging like NexAir. We've seen SR22s leave an annual at NexAir having gained as much as 10 knots of true airspeed. You paid for it, now get it — book performance values for your Cirrus.
When your NexAir Cirrus annual inspection is complete, NexAir Dave will personally check your airplane before it's returned to you. Not only will you're annual be backed by NexAir, but you'll also have Dave's word that everything meets his personal standards of excellence.
Please visit our dedicated Cirrus Annuals page to learn more about how NexAir can collaborate with you to make your next annual your best annual.
Cirrus Autopilots
Many Cirrus owners rely upon their planes for long distance transportation, often single pilot IFR. A good autopilot is critical to achieving the highest levels of safety when flying at night or in IMC. They're also very valuable when operating near complex airspace which often entails lots of frequency changes, altitude restrictions, and the need to avoid inadvertent airspace violations.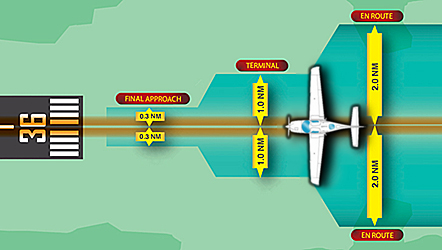 If your current autopilot is not delivering the performance you expect, NexAir can perform an in-flight evaluation against our proprietary test card to seek out any deficiencies under the most demanding conditions, check the rigging of your flight controls, and determine how well the autopilot, airframe, and avionics are working together as an integrated system. We'll then apply solutions to any and all parts of the system ranging from software updates, to servo adjustments, to user interface enhancements, in order to provide the highest levels of autopilot performance your Cirrus can deliver.
We can upgrade your Cirrus with state-of-the-art autopilots from any of the leading manufacturers to ease your workload during all phases of flight. New autopilots let you take advantage of Flight Envelope Protection, which limits the risk of an inadvertent stall or over speed event. Some also offer a Straight & Level button, a true lifeline should you ever experience spatial disorientation. Today's best autopilots are also attitude based, so they're very smooth on the flight controls, which any Cirrus pilot and their passengers will appreciate. No more hunting or porpoising on final and no more overshoots during intercepts. Altitude management makes it easy to hit your IFR target crossing altitudes up or down. Airspeed management lets you manage climbs and descents with optimized engine cooling. And Flight Director modes will let you hand fly your Cirrus with command bar guidance, so you gain the precision and of an autopilot with the enjoyment of hand flying.
Supercharger Upgrades
"You're telling me that I can fly faster and higher with reduced pilot workload? Sign me up please."
Superchargers made a big difference in WWII because they deliver significant performance gains for high-flying piston airplanes, yet simultaneously reduce pilot workload. Now, NexAir can bring those same supercharger benefits to your Cirrus. We've just completed the installation of a Forced Aeromotive Technologies Supercharger on a Cirrus SR22 G2, and we couldn't be happier with the results. Click the photo to see how clean and simple the actual installation is when completed. And you gain all these performance benefits:
Faster speeds when flying at typical cruising altitudes;
Shorter time-to-climb from takeoff to cruise;
Faster en route climbs to top weather, terrain or change airways;
Shorter takeoffs from hot or high runways;
Better obstacle clearance from hot or high runways;
Higher fuel efficiency block-to-block on longer cross countries;
No need to babysit a turbocharger (turbine inlet temperature limits, bootstrapping, warmups, cooldowns, etc.).
To quote NexAir Dave, "It's a great system for customers with a normally-aspirated Cirrus who want that 'turbo' climb performance from takeoff to cruise, and want faster speeds when flying in the teens — all without the additional cost and operational hassles of a Turbo. And it's half the price of a turbo."
This supercharger system is a model of simplicity which enhances reliability and lowers life cycle costs. Control is 100% automated, so you never have to touch anything to manage the supercharger. Similar to the Cirrus alternator, it's belt driven off of the accessory drive. Your engine will deliver power like it was flying 8000' lower, while your airframe will deliver true airspeeds you can only get in the teens. On an SR22, you could see a VSI of 1,279 fpm at 10,000 feet density altitude, and 1,041 fpm climb through 14,000 feet density altitude. Some of the features the system offers are:
Highly efficient, requiring ≈4 hp at cruise to deliver dozens of additional hp at altitude
Light weight at ≈39 pounds
Cool engine temperatures
Easy pilot workload – no bootstrapping or overshoot
No turbine inlet temperature (TIT) to monitor
No pre-shutdown cooldown required
No engine-oil driven control systems
No scavenge pump
No waste gate
So contact NexAir today to find out more about this game changing performance upgrade for your Cirrus, and start flying higher, faster, and with greater fuel efficiency.
CiES Digital Fuel Quantity Indication System
NexAir is an experienced installer of the CiES Digital Fuel Quantity Indication System in Cirrus airplanes. With the CiES system installed, you'll be able to trust the fuel level indication you'll see on both the new center console solid state gauges and on your MFD. CiES invented the use of magneto resistive sensors to measure fuel levels and holds multiple patents on the technology. So the next time your Cirrus is at NexAir for an annual, avionics maintenance, or a NexAir Smart Panel™ upgrade, consider installing a new CiES Digital Fuel Quantity Indication System. While you'll still be a prudent pilot and verify fuel levels visually before engine start, you'll gain peace of mind having more accurate indications of your fuel remaining during all phases of aircraft ground ops and flight ops.

Start the Conversation
If you've seen something here that sparks your imagination, get the conversation started. Email Dave Fetherston, call him at 877-318-0975, or submit an online Request for Quote or Request Repairs or Maintenance short form. We're ready to collaborate with you so that you, too, can have a smarter plane and be a smarter pilot.